A few found ideas.
One: First, let's start with what's in the room. My friend Anna at NOMOFOMO informed me of the publishing of a rather serious book about John Cage's rather infamous piece 4'33". The plainly titled book, it turns out, is by Kyle Gann, probably one of the most famous people ever driven off of Wikipedia. Hopefully the book will cool some of the really obnoxious commentary that trots its tired ass out whenever you mention the piece. On a related note, I was at the Smithsonian American Art Museum when some man wearing a North Face vest walked into the room with his brood and began ridiculing the works as "The Painter who Couldn't draw curves, The Painter who Couldn't Draw Faces, the Painter Who Didn't Care," repeated smugly for several minutes. Unfortunately for his smugness, we were in a gallery entitled, GRAPHIC MASTERS III. There were no paintings so … no painters either, boss.
Two: Anyway, over in my neighborhood, Richard Layman wrote a simple piece in regard to the recent efforts to build a streetcar on Wisconsin Avenue – and the consequent vicious opposition. The arguments are not that new, but he does break down the current bogeyman that guided transit will be hopelessly snarled up by obstructions. His point: it happens more often on highways, and can be minimized with design. On that note, and getting much bigger (153 comments at writing), is the thread on DCMud about the Safegate Pause.
Three: Moving out to the general idea of the neighborhood,  Kaid Benfield penned a remarkably concise and thoughtful definition of Transit-Oriented Development. He emphasizes the oriented part, making the point that it's the way the neighborhood and buildings facilitate transit use and walkability that is most important. It's worth a read.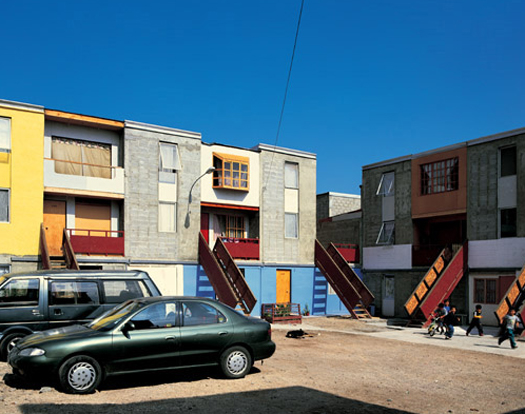 Four: Getting a lot bigger, Mammoth covers mammothly (as they promised) the best architecture of the decade. Unlike so many lists of flashy blingitechture and navelgazing critiques of said blingitechture and excess, the list contains projects emblematic of new directions in architecture. Included is the Large Hadron Collider, cheap manifest-traditional housing, Chinese High Speed Rail, geoengineering, and using good design to recover from years of terror. After reading it, I feel like calling this next decade for Latin America.
Five: Finally, getting into centuries and abstract ideas, Kirk Savage will be doing a live chat tomorrow on Greater Washington.  Savage is the author of Monument Wars and Standing Soldiers Kneeling Slaves. The latter book is about the depiction of slavery in public art. The former traces the role of the monument in America over two hundred years as the changes played out in Washington, DC. I'm only about halfway through the book, but it is really good. He puts an impressive amount of information about monuments, memory, and architecture into a genuinely enjoyable read. I don't have enough thoughts at the moment, but there will be more coming from it.
Until 1 PM Tuesday, you can always submit questions at this page, and I'll let you go with some bonus Eames: